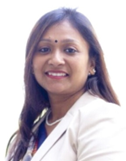 Prof. Nidhi Agarwal
Lincoln University College, Malaysia
Research Area:E-Learning, Teaching and Learning, Pedagogy and Education
Brief introduction:
Ph.D. (Education), M.BA, M.Sc. (Chemistry), M.Ed., PG(Mathematics)
Professor, Faculty of Social Science and Humanities, Lincoln University, Malaysia having teaching Experience of more than 18 years in Teaching Educational Pedagogy, Psychology of Education.
Along with holding the position of Professor in a teacher education Institution serving as Chairperson of CTEF UP chapter. She is an author of 33 books and chapters in National and International level in the area of Education, Educational Psychology and Methods and Technique skills for teaching. Dr Nidhi have contributed about 45 research papers in various Journals including Scopus Indexed, UGC listed and Peer reviewed and presented her research papers in several national and international conferences. Dr Nidhi have contributed more than 50 research papers and have 2 patents in Indian Government.
She is the Editor-in-Chief of two journals Globus Journal of Progressive Education, Gyanodaya Journal of Education. Peer Reviewer of WOS Indexed International Scientific Journal, "Problems of Education in the 21st Century" and Editorial Board Member of Scopus indexed Q1 Journal.
Under her Supervision 5 PhD Research Scholars have awarded their Research degree and 9 are under process.
She is an active Member of Organization for Women in Science for the Developing World (OWSD), UNESCO and AIATE, GE&RA. She is an international reviewer of International Conference of Informing Science and Informing Technology, USA, have organized various National Conference, Workshops, FDP programs, Seminar etc. for academic developments under the banner of CTE and GERA.
have achieved best paper award in the conferences of ISCA and AIATE. and earned women Empowerment Award twice in her life for socially active with NGO and educationist in my area, earned Gaurav Ratan Puraskar, India for Best Principal in Teacher Education Institution.
Title of Keynote Speech:
Revolutionizing Social Sciences Education: The Integration of Ancient and Contemporary Technology
Abstract:
The rapid development of modern technology has resulted in a fundamental shift in the nature of the educational landscape. This research study takes a deep dive into the topic of "Revolutionising Social Sciences Education: The Integration of Modern Technology." The introduction of cutting-edge technological tools into the field of education for the social sciences is redefining the conventional instructional strategies that have been used up until this point in this period of rapid technological advancement. The purpose of this research is to investigate the effects, difficulties, and prospects that are posed by the utilisation of contemporary technology in the instruction and comprehension of social science topics.
The research illustrates the varied variety of technology tools and platforms that have been deployed to enhance social sciences education by conducting a comprehensive literature analysis. These tools and platforms have been used to improve educational outcomes. This project investigates the use of data analytic tools, as well as online collaborative platforms, interactive multimedia materials, and virtual learning environments, with the goals of increasing student engagement and fostering a deeper understanding of social phenomena. The research also studies the effects of these technologies on critical thinking, problem-solving, and communication skills, all of which are crucial components of education in the social sciences.

Assoc. Prof. Nurhizam Safie Bin Mohd Satar
Faculty of Information Science & Technology, Universiti Kebangsaan Malaysia, Malaysia
Research Area:Cloud-based e-Learning, Cloud Computing, Enterprise Architecture, E-Learning Technology
Brief:
Associate Professor Ts. Dr. Nurhizam Safie is the Dean (Networking & Alumni) of the Faculty of Information Science & Technology. Before this position, he attached to the United Nations University, a United Nations academic arm as a Research Fellow. He has been conferred the Professional Technologist (.Ts/P.Tech(IT)) credential from the Malaysian Board of Technology (MBoT) in 2018. He received his Ph.D. in Management Information Systems (MIS) in which he was awarded the National Science Fellowship (NSF) Scholarship from the Malaysian Ministry of Science, Technology, and Innovation (MoSTI). Master of Information Technology from UKM in 1999 and Master in Business Administration (MBA) from Anglia Ruskin University, in the United Kingdom in 2019.
Title of the speech:
Disruptive Innovation: From Research Ideas to Commercial Efforts
Abstract:
The presentation is about how researchers of universities whose generated research ideas to solve problems. From the ideas sparked disruptive innovations which generated directly commercial efforts. To create an highly impact research need to have efforts, courage and network, then only can generate wealth to the country in this Industrial Revolution 4.0 (IR4) era. Society and researchers cannot run away from disruptive technologies, need to embrace them. Among instruments to commercialise research ideas, products or services is through university spin-off and start-up companies. Here, The presenter will share his experience in setting up the spin-off company, from initial stage to the current stage. IR4.0 technology such as drone, cloud technology , big data and Virtual Reality (VR) has been implemented and utilise within this company.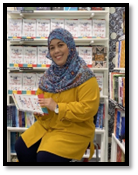 Assoc. Prof. Dr. Fonny Dameaty Hutagalung
Faculty of Education, Universiti Malaya, Malaysia
Research Area:Early Childhood Education, Digital Literacy in ECE, Educational Psychology
Brief:
AP Dr Fonny Dameaty Hutagalung research interest related early childhood education such as digital literacy among preschooler children, digital media and technology in ECE, 21th Century Education in ECE, and etc. She is currently a program coordinator in Master of Early Childhood Education. She was as Editor Guest, Advanced Science Letter Journal, Editor Guest, Education and Information Technology (Springer). Her name is very well-known in CRC Balkema Taylor & Francis Publisher as Editor Books of Economics, Social Sciences and Informational Management (2015), The Role of Service in Tourism & Hospitality Industry (2015), Social Sciences and Interdiciplinary Behaviour (2016) and Knowledge, Service, Tourism & Hospitality (2016), Managing Service, Education and Knowledge Management in the Knowledge Economic Era (2017), Social Interactions and Networking in Cyber Society (Springer) (2017), Trends and Issues in Interdiciplinary Behaviour and Social Sciences (2017, 2018), Early Childhood Education in 21st century (2019), and The Social Science Empowered (2020). More than 100 articles published in ISI Journal, Scopus index, Proceeding and reputation journals.
Speech Title:
Early Childhood Education Learning Models Post Pandemic in Malaysia
Abstract:
While most teachers have worked hard to support their students, they have received little of the additional resources and training support that they need. There have been limited remedial lessons for those failing to catch up. Students who move on unprepared to the next grade are missing key building blocks of knowledge for success (e.g., reading, writing, and mathematics). Furthermore, children are being incorrectly categorized as having learning difficulties. The enormous disruption in schooling and loss of social interaction have had a serious impact on the mental health of our children, including a fear of falling behind in studies and concerns whether, as schools open, they will be safe from the virus. In addition, there will be students grieving for lost loved ones and struggling with the resulting changes in their lives. Therefore, this paper has discussed the pedagogies that are seen as appropriate to be carried out in post-pandemic preschools.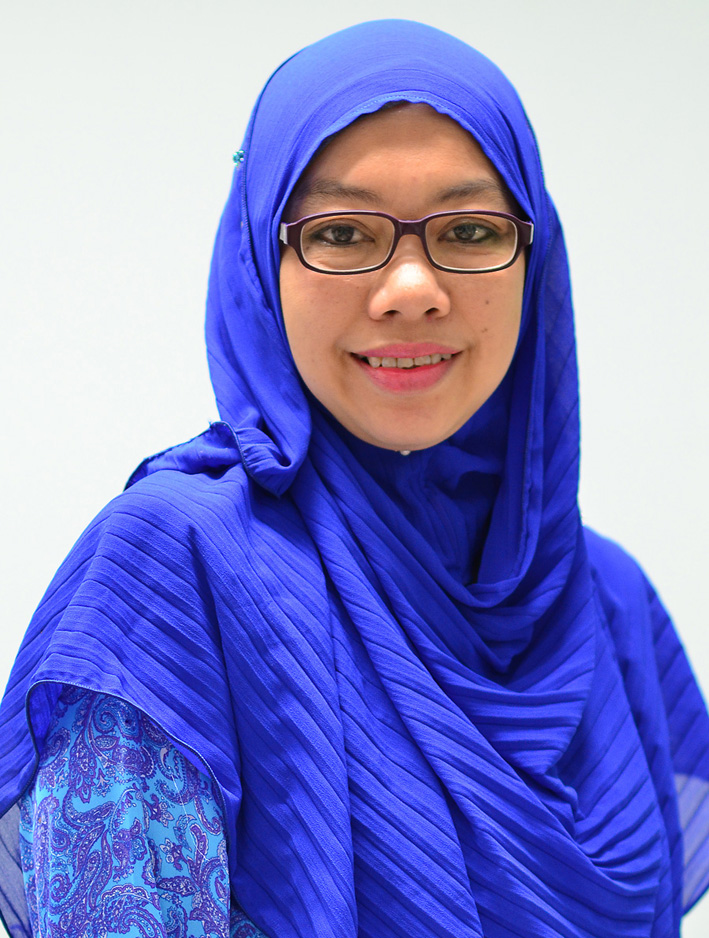 Assoc. Prof. Azidah binti Abu Ziden
Universiti Sains Malaysia, Malaysia
Research Area: Instructional Design (e-learning), Multimedia & Creative Arts, ICT, Educational Technology, Mobile Learning, 21st Century Learning
Brief:
AP Dr Azidah currently actively doing research on various topics on ICT in education, e-learning and mobile learning. such as Virtual Reality, Augmented reality, ICT competency standards for Malaysian teachers and conducting research Knowledge Transfer Program research in schools in Malaysia. She was also a team member for mobile learning research in USM. Dr Azidah conducted various training for teachers and students in schools throughout Malaysia and Asian countries to help enhance students', teachers' and educators' ICT skills and introduce new approaches in using technology in schools, colleges and higher institutions. She is also interested in social media research for academic teaching and learning for higher institutions in particular in the use of microblogging and social learning platforms. Dr Azidah also actively involved in teaching and learning innovation using technology and has won various award related to teaching and learning nationally and internationally. She had been awarded as Malaysia Master Trainer in e-learning in 2015. She was the recipient of the prestigious Malaysia National Academic Award (Teaching Award) 2017. She had also been awarded a Gold Award for Best Blended Model (Blended) in LearnX Impact Award 2018 in Melbourne, Australia.
Speech Title:
Empowering Learning: Navigating the Future with Hyflex Education
Abstract:
In the rapidly evolving landscape of education, the concept of Hyflex learning has emerged as a powerful solution to cater to diverse student needs and preferences. This presentation delves into the innovative world of Hyflex education, a hybrid flexible learning approach that seamlessly blends face-to-face instruction and online engagement. Through a balanced exploration of challenges, opportunities, and best practices, participants will gain insights into harnessing the potential of Hyflex learning to create engaging and adaptive learning environments. From leveraging technology to fostering active participation, and from promoting autonomy to maintaining a sense of community, this session equips educators with the knowledge and strategies needed to navigate the complexities of Hyflex education. The discussion will unlock the transformative possibilities of Hyflex learning and shape the future of education through flexibility, innovation, and empowerment.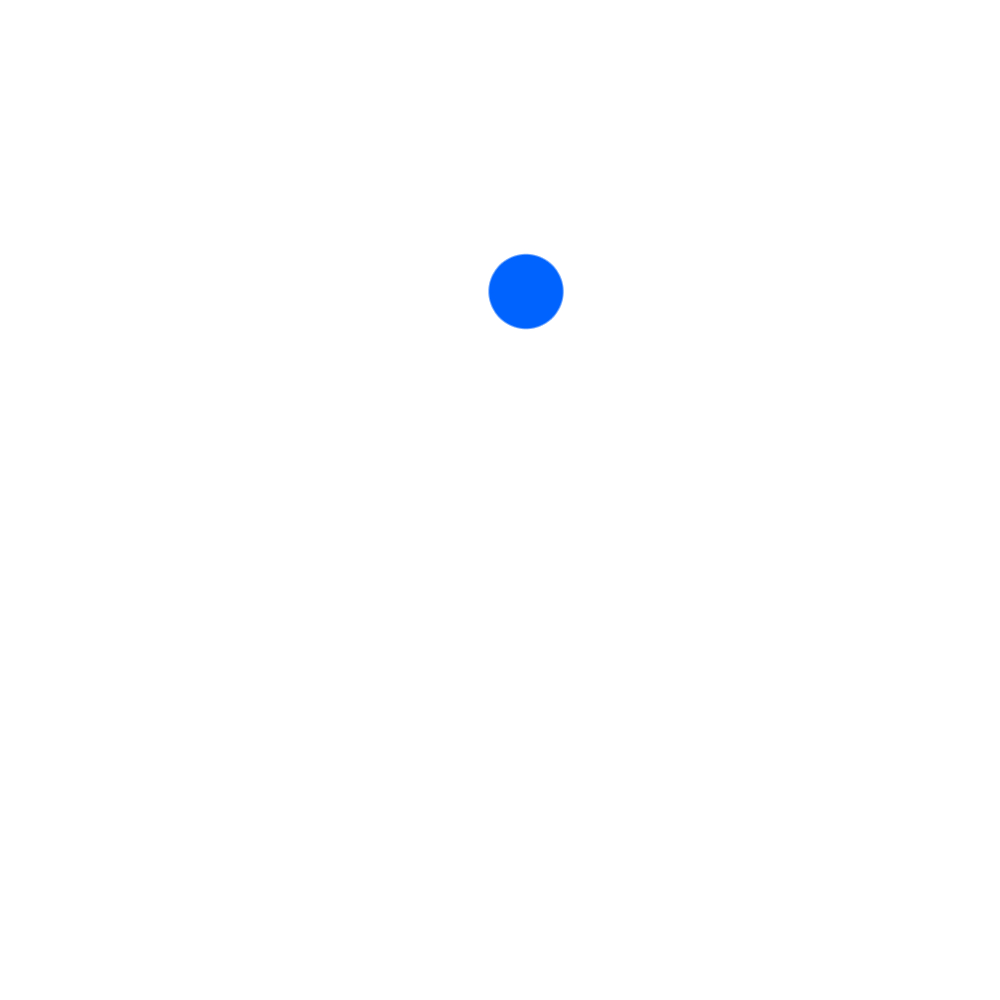 Updating...