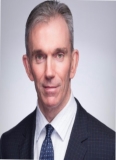 Assoc. Prof. Marcus T. Anthony

Beijing Institute of Technology (Zhuhai), China
Research Area: Futures Studies、Education, including transforming the Chinese education system、The development of China and the Greater Bay Area、Human intelligence、Sense making in the digital age
profile: Anthony has worked in Education for twenty-five years, teaching in Australia, New Zealand, mainland China, Hong Kong and Taiwan.
Anthony has held teaching or administrative positions at Trinity College, University of Melbourne; the Beijing No. 2 Foreign Language Institute; the International School of Beijing, and the University of Wales (Bangor) in Sichuan. Anthony has twice been Director of Studies and once head teacher.
He is currently the co-ordinator of the Global Talent 2050 platform, and has a commitment to understanding how the Greater Bay Area Initiative can be developed to ensure a prosperous future for the region, for China and for the world.
Anthony is a prolific writer and public speaker. He has published ten popular and academic books including Integrated Intelligence (Sense Publishers, Copenhagan). He has also published fifty academic journal papers and book chapters, including chapters in the Causal Layered Analysis Reader, and Doctoral Research in Management and Business in Hong Kong.
Title: The Futures of Embodiment in Online and Virtual Learning Environments
Abstract: This talk first presents a broad model of learning: The Anthony Integrated Learning Process, including the evidence which underpins the model. This model posits that even future online learning environments need to acknowledge embodiment in order to facilitate a full range of human intelligence. The somatic body - the feelings that we derive from our bodies as we learn - should ideally be acknowledged as we learn online. The final part of the presentation provides suggestions about how that might occur in future virtual learning environments like the Metaverse.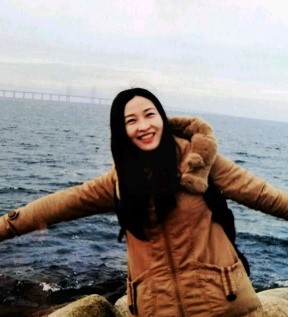 Prof. Lixin Sun
College of Teacher Education, Ningbo University
Profile: Sun Lixin, Professor of Ningbo University, doctor of education, master's supervisor, doctoral candidate jointly trained by the University of Wisconsin-Madison in the United States, visiting scholar of Lund University in Sweden, leading/ top-notch talent in Ningbo, member of China Adult Education Academic Committee, engaging in lifelong education and elderly education research for a long time.
She has won many ministerial and provincial awards, including the second prize of the eighth outstanding achievements in scientific research in Colleges and universities of the Ministry of education, the second prize of the outstanding achievements in philosophy and social sciences of the people's Government of Zhejiang Province. Presided over 8 general projects of pedagogy of the National Social Science Foundation, key projects of the Ministry of education of the National Social Science Foundation, youth projects of philosophy and social sciences of the Ministry of education, and topics of philosophy and social sciences of Zhejiang Province; Published 3 books; published more than 90 scientific research papers, including 4 national authoritative journals such as<Educational research>, 12 national first-class journals, and more than 20 papers reprinted by newspapers and periodicals of Renmin University.
Title: Artificial Intelligence + Education for the Elderly": Development Evidence, Risk Characterization and Practice Direction
Abstract: In the information 2.0 and industry 4.0 society, "artificial intelligence and education for the elderly" is the general trend.National policy, the support of intelligent technology,and the basic perfect system and personnel guarantee for the elderly education provide the breeding conditions for the application of intelligent education for the elderly.Providing customized courses and diversified teaching services, meeting diverse learning needs, building a talent pool for senior education, improving teaching quality, and improving the efficiency and decision-making level of senior education management are the three core values of intelligent senior education application.It is vital to examine the technical risk, fair risk and relationship risk in the application process comprehensively,necessary to explore the practice direction of intelligent senior education in China from the following aspects:Return to the value orientation of humanism and strengthen privacy protection;Cooperate with many parties to jointly promote the fair use of intelligent technology resources;Reconstruct the interactive form between teachers and students in aged education.The government, enterprises, schools and scientific research departments should work together to optimize the ecological environment of "artificial intelligence and education for the elderly".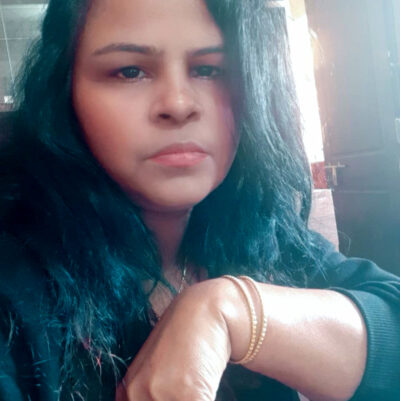 Assoc. Prof. Deepanjali Mishra
KIIT University, Bhubaneswar
Profile: Dr. Deepanjali Mishra earned her PhD in English from Utkal University, Bhubaneswar. Motivating and Talented English Professor driven to inspire students to pursue academic and personal excellence. Consistently driven towards extensive research and exceptional track record towards contribution to various publication work. Energetic, highly career oriented and focused for attainment of goal. Her Area of interest includes Feminism and Gender Studies, Sociology, Linguistics, Management. She has over 15 years of teaching and research experience. "Published a book titled I am A Woman". Organised a National Workshop and International Conference in Dec 2017. Have published a book titled' I am a Woman' with Bahri Publishers New Delhi .She is the guest editor of Research Chronicler, Literaria and Indian Journal of Communication. She has published over 26 research papers in reputed International journals and has presented her papers in various International conferences in India and abroad like IIT, IIM, South Korea, China and Nepal.
Title: "Impact of E-learning to curb Digital Gender Violence"
Abstract: In the world of Technological Advancement, the world has become more accessible and communication is more faster and easier. One such example is Social Media which has indeed succeeded in bringing the world closer to a very larger extent. It has enabled people to interact with each other irrespective of location, time and proximity. There are various social media platforms which is being used by people for various reasons. Some use it for their research, some use it for business while some use it for making new friends and socializing with their near and dear ones. Undoubtedly it is advantageous, but it also has many more limitations. One such example is the rise in Digital Gender Violence. Statistics reveal that many users irrespective of their age group fall prey to trolling, body shaming and Cyber-crime. This is due to the fact that many users are unknown about the use of social media. It is not confined only to female users. There are many cases where male users are trolled, abused and humiliated online by the female users. Sometimes the users are not educated and unknowingly they put their videos online which becomes a source for many criminal activities. Therefore educating the users has become one of the prime necessity to curb such crimes. The basic objective of this session would be to sensitize and educate the audience of this conference about the causes of Digital Violence and how E-learning could help the users to curb violence that is inflicted on them.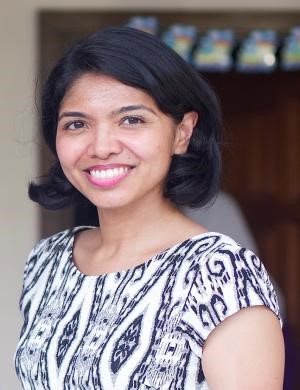 Assoc. Prof. Helena Binti Muhamad Varkkey
University of Malaya
Profile: Dr Helena Varkkey is an Associate Professor at the Department of International and Strategic Studies, University of Malaya in Kuala Lumpur, Malaysia. Her research focuses on the governance of transboundary pollution or 'haze' in Southeast Asia. More broadly, she seeks to understand how economic development can be reconciled with environmental sustainability in this resource-rich region. The findings from her PhD at the University of Sydney has been published as a book in 2016 as part of the Routledge Malaysian Studies Series, entitled "The Haze Problem in Southeast Asia: Palm Oil and Patronage". She has consulted for the Ministry of Foreign Affairs, the Academy of Sciences, Malaysia and the ASEAN Secretariat on these topics, and continues to undertake research in this field. She undertook a Visiting Senior Research Fellowship at the Asia Research Institute, National University of Singapore in 2021.
Title: Online Modules for Malaysian Youth: Methods, Teaching and Learning Experiences
Abstract: The talk presents a recently completed project on "Bite-Size Climate Action" (BSCA): Online modules for Malaysian youth" as an innovative localised approach for STEM Education in dealing with the pressing twenty-first-century sustainability issue of climate change. It is also in line with the 2030 vision of the global Sustainable Development Goals (SDGs), particularly SDG4 (Quality Education) and SDG 13 (Climate Action). BCSA is a series of short online modules designed to inspire Malaysian youth to act for the climate. From forests to food to electricity, the online module includes a combination of uniquely Malaysian online resources (videos, infographics, podcasts, TikToks etc.) to demystify the science of climate change and empower students to be the change they want to see in addressing this challenge. This module was inspired by the scientific content of the 2018 Intergovernmental Panel on Climate Change (IPCC) "Special Report on Global Warming of 1.5ºC'' and its explicit call to educate our youth about their role in mitigating climate change and the importance of personal actions in contributing to climate mitigation. Hence, the novelty of our work for STEM Education is the process involved in translating complex and detailed scientific information on climate change into bite-size, fun, flexible, and immersive resources for teaching and learning that can inspire local actions on the ground. The talk will describe the techniques employed, and our preliminary findings on the educational impact of the modules to date.