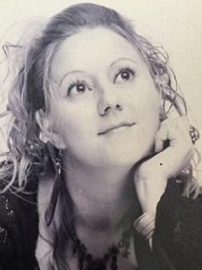 Ms. Roser CERVERA-PAREJO
BNU-HKBU United International College
profile: Ms. Roser CERVERA-PAREJO joined BNU-HKBU United International College in 2007 to start the Spanish Program where she is currently a Senior Lecturer.
She has worked across multiple disciplines in different institutions and at different educational levels around the world where she embraces the cultures of "the other". Moreover, she has designed, taught, supervised, and coordinated a variety of courses for French and Spanish Majors as well as Culture and Music Elective Courses. Her main research interest focus on Teaching Modern Foreign Languages to speakers of Chinese and Technology Enhanced Teaching in Higher Education. She has presented her work at numerous conferences, trained many foreign language teachers, and offered workshops and webinars in her fields of expertise for over two decades. In 2018, she was presented with the Long Service Award from UIC. Recently, she has received a Teaching and Learning Grant from UIC to complete one of her Educational Projects and has been recognised as a Cross-cultural specialist by Shenzhen International Financial Research Association.
Title: "From spoon fed to knife users: reflexions on technology enhanced teaching in an English Medium University in China"
Abstract: 2020 has turned upside down the whole world. This disruptive experience caused by the COVID-19 pandemic made the world rethink everything around us.
From an educational point of view, educators, students and administrators around the globe had to reframe their teaching and learning practices in a blink of an eye. Alternative types of pedagogy based on technology have spread and stablished since then.
China had it clear, this pandemic was not going to stop education. A series of documents from the Ministry of Education pointed out that: "School's Out, But Class's On" (Zhou et al., 2020). The emergency policy initiative called "Suspending Classes Without Stopping Learning" transformed the educational arena as we knew it. From the very top to the very bottom, all the constituents of the education system had to reinvent themselves during and after this disruptive experience.
What can we do to enhance our teaching practice in Higher Education? How can we help our students to excel in their learning to become global citizens? Which e-resources, e-tivities, and e-strategies can we use to enhance our students' experiences in the classroom?
This talk intends to present how we can enhance good teaching and learning practices by using technology in our classrooms. It will also reveal how reflecting on our role in the classroom, considering our students as a "whole" and digitalising our courses can improve the outcome of our Teaching and Learning practice in Higher Education.